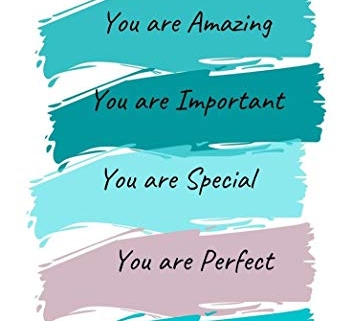 Transforming Your Negative Thoughts
Having insecurities, worries, or self-doubt is a rather universal experience.  Those negative thoughts may look different for each person, but we are not alone in facing them.  Whether we find ourselves thinking negatively often or rarely, it can take a toll on our self-image and motivation – and our overall mental health.  Learning to consciously engage with these thoughts can transform them into a powerful tool for self-growth and accomplishing our goals – big or small!
Many of our negative thoughts and insecurities are tied to something that we would like to achieve or something we value.  For example, feeling nervous and insufficient at a new job might reflect the goal or desire to be successful at your job, to be capable, or to have the respect of those around you.  Thinking about problems in our lives or negative self-feelings, especially if there are patterns in them, can help us realize our personal goals and values.
Once you identify the root value or goal at the core of a negative feeling, take a moment to visualize that goal.  What might that really look like for you to achieve? Let yourself live in that moment of positivity.
Then, ask yourself, "what might come in the way of me achieving this?" – is it self-doubt? Lack of focus or procrastination? Someone in your life? Something someone told you in the past that you just can't stop repeating to yourself? Take a moment to sit with this and work through the possible obstacles to your goal.  And afterward, consider ways you could overcome each obstacle.  Think specifically about when and where you might encounter or experience these obstacles.  Create a plan for each possible "what if" – "If ___ happens, then I could ____ to help myself overcome it / refocus on my goal / feel worthy in the face of it".
By giving our negative thoughts sincere attention, we can learn a lot about our values and goals – and develop more helpful and concrete plans to achieve them!  Especially if you are a person who experiences many negative "what if" thoughts, this can be a truly transformative way of engaging with those thoughts and using them to your benefit.
If you have questions about this or find this overwhelming, reach out to your therapist for guidance! We are here to support you!
https://www.louisvillehealthandhealing.com/wp-content/uploads/2022/02/thoughts.jpg
500
352
Louisville Health and Healing
https://www.louisvillehealthandhealing.com/wp-content/uploads/2020/12/logo.png
Louisville Health and Healing
2022-02-19 16:58:28
2022-02-26 20:39:39
Transforming Your Negative Thoughts